Urgent COVID-19 Update.
Dear Valued Clients,
As you may be aware there are escalating cases of COVID-19 within the ACT and wider areas. As a result of recent measure taken by the Australian Government, our current premises at the ANU Sport and Rec Centre are closed indefinitely.
Pivotal Therapies is an allied health service and is remaining open. Below is an extract from Prime Ministers speech 24/03/2020
"In terms of personal services where there is a lot of contact, obviously, between those providing that service in a premise and the patrons, the following now won't be able to continue: beauty therapy, tanning, waxing, nail salons and tattoo parlours and the same for spa and massage parlours. That excludes health-related services in those areas, physiotherapists, things of that nature, health-related and allied health services."
Our contact details have changed. For any inquiries please contact Phil Henderson on:
mob: 0412983327
e-mail: pivotaltherapies@iinet.net.au
Our Online booking is momentarily down.
We would like to advise you about the enhanced measures we have in place to safeguard our valued clients and staff from the virus.
Just as we have asked our own staff, if you are experiencing any cold /flu-like symptoms  DO NOT attend Pivotal Therapies rooms.  If unwell for any reason, please contact us as soon as possible to cancel / reschedule your booking.
In order to keep everyone safe, if you answer YES to the following questions please do not attend the clinic:  
Have you had any close contact with COVID-19 positive case?
Do you have any flu-like symptoms?
If you have answered YES to any of these questions please seek the appropriate medical advice from your General Practitioner.
For those who answer NO and are able to continue to attend, here are steps recommended by the ACT Department of Health to reduce the risks of COVID-19:
Wash your hands often with soap and running water, for at least 20 seconds. Dry with paper towel or a hand dryer.
Try not to touch your eyes, nose or mouth.
Cover your nose and mouth with a tissue when you cough or sneeze. If you don't have a tissue cough or sneeze into your elbow.
Isolate yourself at home if you feel sick. If you take medication ensure you have adequate supplies.
Phone your GP first if you need medical attention. They will tell you what to do.
Continue healthy habits: exercise, drink water, get plenty of sleep.
Don't wear a face mask if you are well.
Buy an alcohol-based hand sanitizer with over 60% alcohol.
Get the flu shot (when available).
Avoid shaking hands.
Whilst we have a well implemented hygiene policy year-round, Pivotal Therapies are taking extra care by asking clients to use the hand sanitizer on entry to the clinic. Extra cleaning is being undertaken by staff on high contact areas (e.g. bench surfaces, doorknobs, cubicle areas, pens etc) which are being disinfected frequently throughout the day. Massage tables are disinfected along with clean towels between each client.  We ask clients to support this risk minimization protocol by washing hands before and after treatment.
We recognize that things are changing daily therefore it is important to seek factual information from reputable sources such as the ACT Department of Health. Thank you for playing your part in keeping everyone healthy and safe.
Kind regards,
The Pivotal Therapies Team
Pivotal Therapies – Now located 9 Ashkanasy Cres, Evatt. Specialists in sports, remedial and postural related injuries. Improve performance and alleviate workplace aches and pains.
---
Student Clinic @ Pivotal Therapies. Closed temporarily.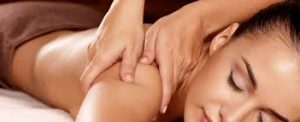 A continuing venture for Pivotal Therapies is the Student For Student Clinic at the ANU only.
After talking to students at O-Week and Bush Week the overriding comments from 1st years was "can we make it cheaper".
The solution was to talk to CIT and start up a student clinic where students could perform massage up to a certain level. This may be relaxation through to Remedial. Being students Health Fund rebates are not available.
Depending on the availability of students Pivotal Therapies will be offering Student treatment for a reduced price to Full Time Students.
30 Mins $30,       45 Mins    $40,           60 Mins       $50,          90 Mins     $75,         120 Mins    $100,
Student Therapist (Relaxation Massage, Deep Tissue) , Paul Zhang, available every Tuesdays 9-6 pm. Jason Edge, (Relaxation,Sports, Deep tissue Trigger Point)every Wednesday and Friday morning. (No health funds)
Student Clinic – Discounted massage performed by student therapist. BOOK NOW