Yes we are OPEN
Pivotal Therapies is an allied health service and is remaining open. Below is an extract from Prime Ministers speech 24/03/2020
"In terms of personal services where there is a lot of contact, obviously, between those providing that service in a premise and the patrons, the following now won't be able to continue: beauty therapy, tanning, waxing, nail salons and tattoo parlours and the same for spa and massage parlours. That excludes health-related services in those areas, physiotherapists, things of that nature, health-related and allied health services."
This from Dr Vanessa Johnston Acting Chief Health Officer, Australian Capital Territory.
Public Health (Closure of Non-Essential Business or Undertaking) Emergency Direction 2020 (No 5)
This direction is in force until 11:59pm on 9 July 2020, unless it is earlier revoked.
Definitions
For the purposes of these directions:
6. A non-essential business or undertaking means any of the following, whether operated on a for-  profit  or not-for-profit basis or purely as a private social gathering:
     v. a spa or massage parlour but not:
               i.massage services provided by or for allied health services, such as
                 remedial, sports, and lymphatic massage;
Our contact details have changed. For any inquiries please contact Phil Henderson on:
mob: 0412983327
e-mail: pivotaltherapies@iinet.net.au
Our Online booking is momentarily down.
Just as we have asked our own staff, if you are experiencing any cold /flu-like symptoms  DO NOT attend Pivotal Therapies rooms.  If unwell for any reason, please contact us as soon as possible to cancel / reschedule your booking. According to the World Health Organization, you only need to wear a mask if you have contracted COVID-19 or are treating someone who is sick.
Kind regards,
The Pivotal Therapies Team
Pivotal Therapies – Now located 9 Ashkanasy Cres, Evatt. Specialists in sports, remedial and postural related injuries. Improve performance and alleviate workplace aches and pains.
---
Student Clinic @ Pivotal Therapies. Closed temporarily.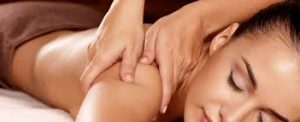 A continuing venture for Pivotal Therapies is the Student For Student Clinic at the ANU only.
After talking to students at O-Week and Bush Week the overriding comments from 1st years was "can we make it cheaper".
The solution was to talk to CIT and start up a student clinic where students could perform massage up to a certain level. This may be relaxation through to Remedial. Being students Health Fund rebates are not available.
Depending on the availability of students Pivotal Therapies will be offering Student treatment for a reduced price to Full Time Students.
30 Mins $30,       45 Mins    $40,           60 Mins       $50,          90 Mins     $75,         120 Mins    $100,
Student Therapist (Relaxation Massage, Deep Tissue) , Paul Zhang, available every Tuesdays 9-6 pm. Jason Edge, (Relaxation,Sports, Deep tissue Trigger Point)every Wednesday and Friday morning. (No health funds)
Student Clinic – Discounted massage performed by student therapist. BOOK NOW